People have become ever so skeptical about their preferences regarding mobile phones. The mobile phone companies have tried tooth and nail to come up with the best possible product for their clients. Some companies fail to meet customer expectation and financially spiral downwards.
Circumstantially, some companies are unable to redeem themselves from the horrific economic turmoil. On the other hand, some companies have had great success in this regard. They have introduced mobile phones that have become a style statement and instant customer preference. One of these companies was realme with their endeared product realme 7i.
Undoubtedly, the evident sales of realme 7i show that people chose it out of the other available phones. realme added another badge on its pre-existing prowess, on Daraz.pk 12.12 sale it became one of the top-selling brands. People bought realme products incessantly. These are satisfied customers that are always there to try realme's new products. Since the successful two years of realme's existence, it had a whopping 50 million in sales. These numbers paint a vivid picture of a successful brand that is appealing to the customers. Furthermore, realme has a loyal reference customer base that recommends the products to other people. The credit also goes to the amazing sales team that worked day and night to increase the reach of the product.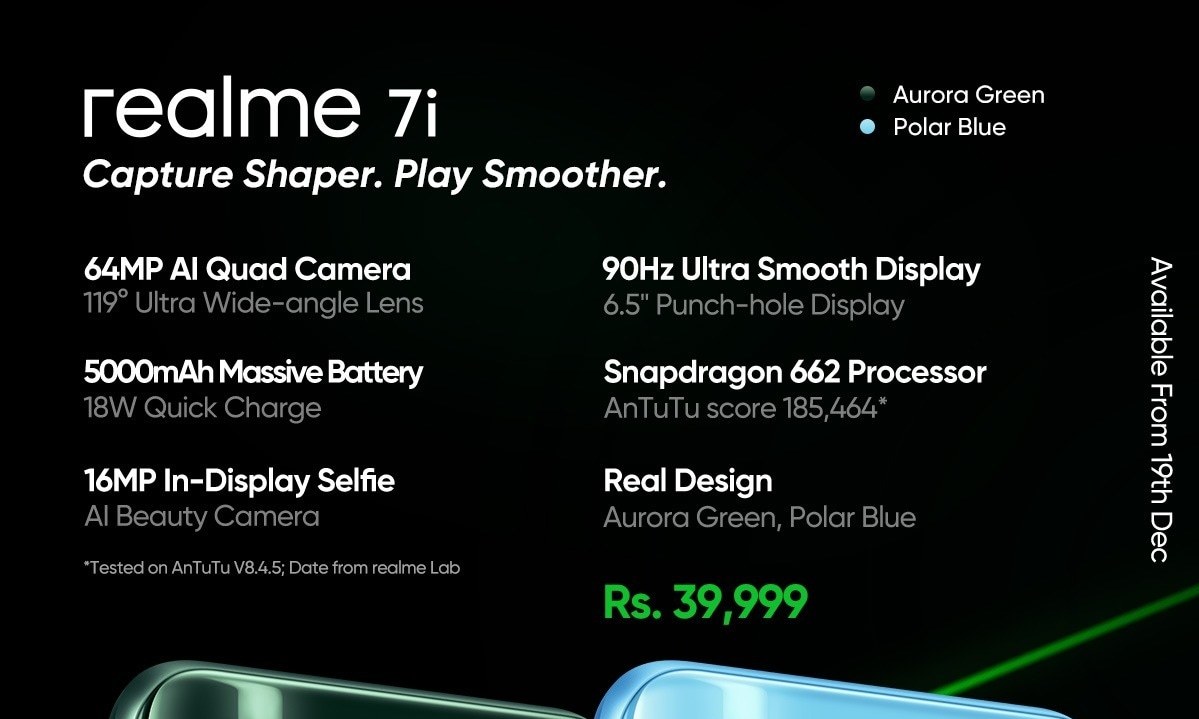 These high numbers of sales become clear when one analyses the product. realme 7i offers some great features for a reasonable price. It supports 64 MP camera with three new amazing filters that attract the audience. People have been using these filters on social media and it has been trending uncontrollably. realme 7i has a large 6.5 inch screen and supports a high resolution video recording up to 1080P. These features give a wholesome experience to the customers and open the doors to a plethora of possibilities. The storage is 128GB with 8GB RAM, which provides smooth usability for the customer.
realme 7i is not going slow on the screen size. It has a 6.5-inch 90Hz Ultra Smooth Display with a 90 Hz refresh rate and 120 Hz sampling rate. It has the capacity to produce 90 frames per second and the 90Hz display has a 50% higher fresh rate. With a simple swipe of the screen, it makes a smooth visual experience a reality. A screen this gigantic screen gives users the best experience. It has a built-in Snapdragon 662 processor.
These features add value to the customer's choice, which in effect increases sales. There is another factor that has helped in these high sales numbers and that is the artistic appeal of the realme 7i. The company focused on the idea of trendsetting through its products.